Update (3/11): The latest bracket has been released, who do you think will make it to the finals?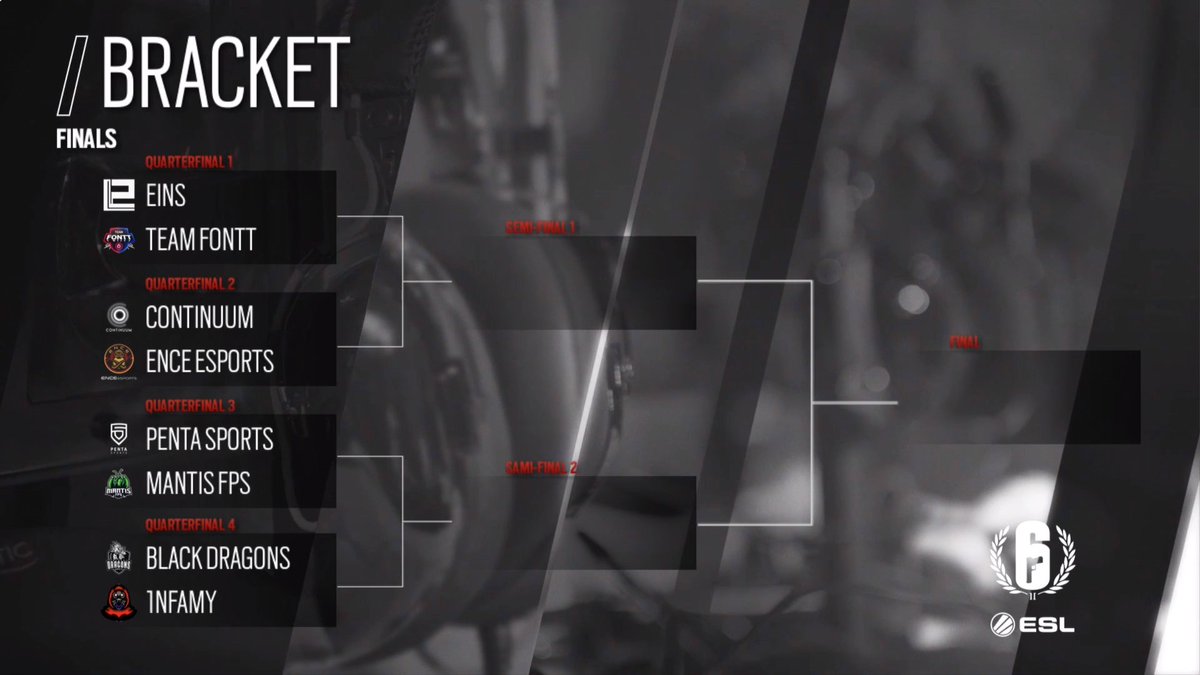 The 8 teams that will be competing in the R6PL Season 3 are as follows:
Continuum (NA)
1nFamy (NA)
PENTA (EU)
ENCE (EU)
Team Fontt (LATAM)
Black Dragons (LATAM)
eINS (APAC)
mantisFPS (APAC)
There will be a more detailed post coming up soon that will go into more in-depth analysis of each of the competing teams as the competition comes closer!
The Rainbow Six Pro League Season 3 Finals will take place on November 18-19th.